Classical Equestrian
We are a boutique equestrian retailer specialising in baroque, unique, classical dressage and working equitation tack, located in Queensland Australia. We carry an range of high quality handcrafted Portuguese saddlery made by VMCS Selaria Portugal. We also carry some other high quality brands from Europe.
All our products are made to order and shipped from Portugal/Europe Please allow 3-12 weeks for goods to arrive to you.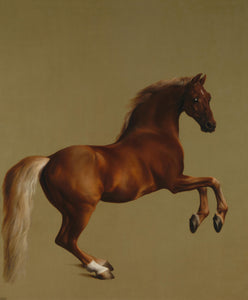 About us
Classical Equestrian is an equine specialty store in Queensland, Australia. Classical Equestrian is a family run business that is honoured to support all riding and ethical training methods. We are horse loving people and are eager to help and hear about your horses.
Our staff has experience and knowledge in a variety of riding styles, classical dressage, training and competition. 
Terms and Conditions
Product Disclosure
This policy is in accordance to our obligations to consumers under Australian Consumer Law.
Your purchase of product/s sold on this site including (but not limited to) are displayed in the online store is governed by the following terms and conditions.
In the unforeseeable event something goes wrong, please accept our sincere apologies. We take care to check everything we can to make sure the purchase process and despatch goes smoothly, but sometimes things happen beyond our control.
Products on this site are all PRE ORDER ONLY. Our goods are manufactured in Europe and dispatched to us as soon as they become available. Sometimes due to customs and issues out of our control there will be a delay in the process. Please allow 3-12 weeks for the goods to arrive to you. We will endeavour to keep you in the loop with your order and arrival times as the information becomes available.
All prices are displayed on currency rates of exchange in effect at the time. All prices are subject to change without prior notice due to currency fluctuation, shipping costs and/or unforeseen economic circumstances.
Refunds
We do not offer refunds due to change of mind. We do not refund for incorrect selection, but will exchange with shipment paid by customer.
The PayPal payment portal has additional options for refund requests which are separate to this policy and beyond the control of Classical Equestrian. Please be aware that we are not responsible for the refund policies and practices of each third party payment portal.
Damaged Goods
Every effort is made to deliver our quality product/s to you in good usable condition.
Should you receive your goods damaged, please contact us at classical.equestrian@yahoo.com within three days of receipt with a detailed description and photos demonstrating the damage.
Please note that Australia Post is responsible for the delivery of our products, and all products can be tracked with delivery dates and timings confirmed.
Please retain all damaged goods for insurance purposes.
We will advise you when you contact us and have assessed the damage that had occurred in transit, the preferred method of returning the goods to us.
Therefore any claim for receipt of damaged goods will be limited to the cost of the quantity of the product/s you have ordered.
Should we determine that the product/s need replacement, we will arrange for replacement items be sent to you at no cost.
Payment
Payment is required before any product/s are sold and dispatched to you.
Payments for all products via PayPal are through PayPal third party payment portal and are immediate at the time of purchase.
Payment for all product/s via IFT/Direct credit are governed by the banks involved and may not be immediate at the time of purchase. We have no control over the banks processing times.
Use of products
Products must only be used for the designed purpose. Classical Equestrian will not be held responsible for any loss or damage arising from the misuse of products or the use of products in a manner other than what they are designed for.
Our leather products are handmade, therefore, imperfections in the leather are a normal circumstance that occurs. We see these imperfections as adding individuality and character to the product. If you are looking for perfection, perhaps our products are not for you.
Our brass, bits and stirrups will oxidize when they come into contact with sweat and saliva, this is a normal occurrence. We suggest regular cleaning with a product approved for cleaning brass.   
Delivery
Classical Equestrian uses Australia Post for delivery around Australia. Delivery times will vary depending on location.
Lay By
Classical Equestrian offers lay by purchases to approved customer. The maximum time for a lay by purchase is 12 weeks unless agreed by prior arrangement. Payment are to be made no less than every two weeks. If the customer fails to maintain the installments agreed by that period, Classical Equestrian reserves the right to cancel the agreement and re sell the items.
Payments are to be made by IFT or direct credit are by credit card. With each payment made a receipt will be issued showing the amount paid to date and the outstanding amount remaining.
Cancellation of lay by agreement
Classical Equestrian may cancel the lay by agreement if the customer fails to meet the payment schedule and applicable termination fees will apply where the customer has failed to comply with the agreement.
Classical Equestrian reserves the right to terminate the agreement if they are unable to supply the item, the good have been deemed to be faulty or the manufacturer ceases to trade. No termination fee will apply where Classical Equestrian has enacted any of these rights.
 Companies are entitled to charge a reasonable termination fee for a cancellation of a lay by agreement. The fees will be dependent on if the goods have been custom ordered to the customers' specification.